Blitz Liverpool Guided Walking Tour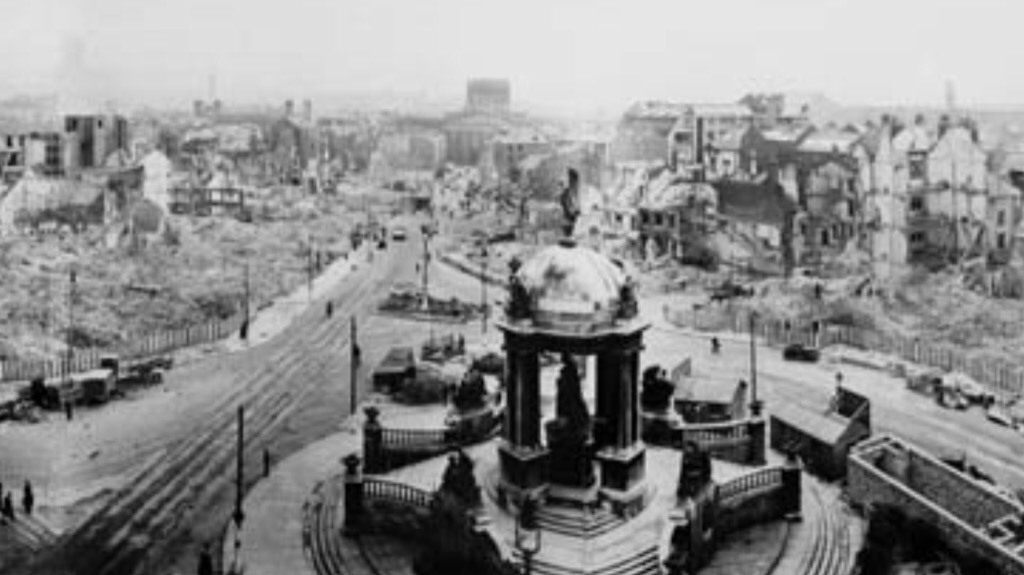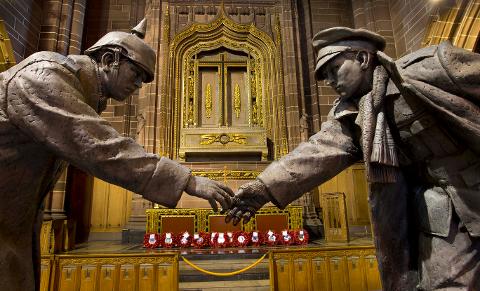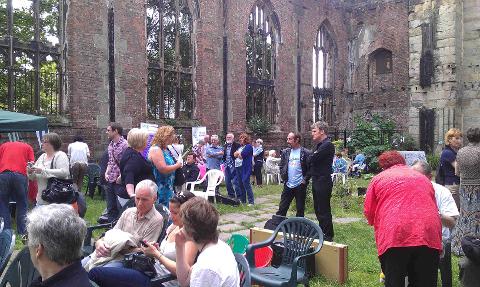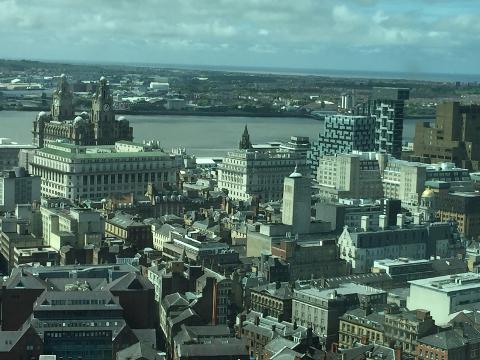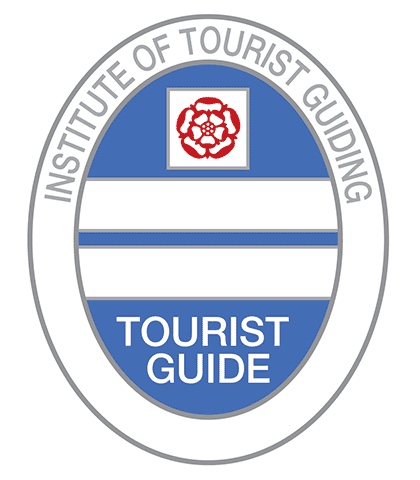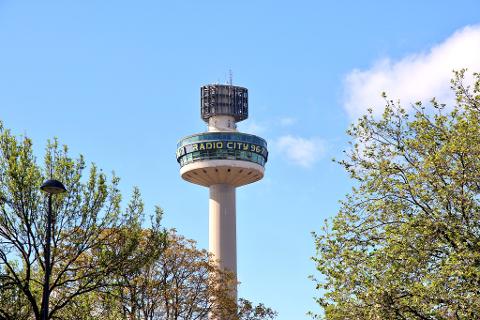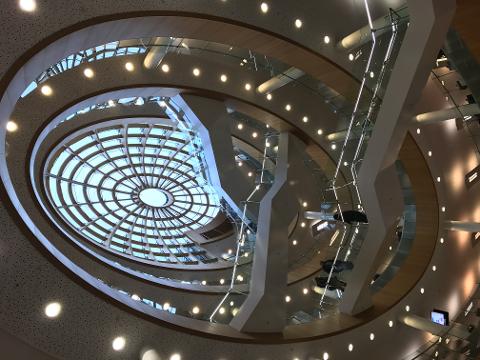 Duration: 4 Hours (approx.)
Location: Liverpool, Merseyside
Product code: PMPY0E
Blitz Liverpool Guided Tour - a Private or Group Walking Tour - Half Day.
A magnificent half day walking tour with a trip up the 138m Radio City Tower. This tour shows how Liverpool has regenerated and emerged as perhaps the most vibrant UK city outside of London. This includes a visit to the Worlds 5th largest cathedral and is ideal for groups or for a study day for schools and Universities.
Learn why Liverpool was such a target
Liverpool was one of the most heavily bombed UK city's and along with Birkenhead & nearby Bootle was one of the German's primary targets due to the fact that a huge percentage of the UK supplies came through the Liverpool Docks and with the Cammell Laird shipyard on the opposite side of the River Mersey. The damage destroyed the area around the Old Dock and the Customer House and that area then effectively left a hole in the middle of Liverpool which has now been filled with the £1billion pound Liverpool One retail area which has beautifully reconnected the Albert Docks to the heart of the city.
A near miss! thank God the bomb bounded off the tower - visit the World's fifth largest cathedral
This is a poignant half day walking tour starting with a study of the Whitefriars glass stained glass windows in the World's fifth largest cathedral and which were all blown out and subsequently replaced after the blitz. These are all in the beautiful 1910 Lady Chapel.
"Bombed out Church" Why its just been saved from redevelopment & is to be retained as our Blitz memorial
We then take a short walk down the hill from St James' Mount to see what is considered to be Liverpool's Blitz memorial, our "Bombed Out" St Luke's Church, which although is now an empty shell, is now in the hands of a custodian and often has creative arts events and there are displays and exhibits inside and memorials for both the Irish Famine and the Island of Malta in the grounds.
Safe in the Salt Mines!
We then continue through Lime Street to the Victorian area of William Brown Street where we will see the World Museum and visit the newly refurbished Central Library which was reopened by Prince Edward and Victorian Round Reading Room all of which were damaged by Luftwaffe bombs during the blitz in May 1941.
Here you will find restrooms and other facilities as well as cafes for you to buy refreshments and there is also both interior and the wonderful St Johns Gardens area for schools and other groups to eat should they bring a picnic with them.
Our new vibrant city - filling the gap
Next we visit the Radio City tower or St John's Beacon which has easy lift access 138metres above the city with breathtaking views of the River and beyond to North Wales. This is a superb location from which to see how the city has been regenerated and you can also see huge cranes which have been newly installed in the container port around the area of Bootle and the northern docks which were devastated in the raids during 1940.
You can bomb the city but you can't bomb me!
We continue to the Queen Victoria Monument which is perhaps the most poignant and the most vivid part of your day having seen the damage caused all around the statue itself while Queen Victoria stands untouched as if to say "well you can bomb the city but you cannot bomb me!"
The highlight of our tour this poignant statue by Liverpool artist Tom Murphy.
Finally having saved the best till last we visit the inspirational Blitz Memorial outside Liverpool Parish Church. This poignant tribute to the 4000 people who lost their lives was designed by Tom Murphy and your guide will bring the statue to life while you reflect on the Liver Birds towering over you and wondering was there a reason that the Liver Buildings themselves were left untouched during the blitz?
Free time at leisure
The tour finishes in Liverpool One itself where there are lots of shops, café's and restaurants for you to buy lunch and where you can spend the rest of your day at leisure. There is also a large open grassy area here for school groups to enjoy the picnic they have brought with them.
All guests will be given a free map of Liverpool City Centre and a superb panoramic aerial map in the radio city tower.
Suggested timings - Half Day tour (these can be amended to suit your arrival time)
10.00am - Start – Liverpool Anglican Cathedral – Upper Duke Street (Postcode L1 7AZ) – for groups arriving by coach there are several free coach parking bays outside.
10.45am – St Luke's Church
11.15am – William Brown Street – where there is time to buy refreshments
12.15pm – Radio City Tower Tour
13.00pm - Queen Victoria Monument
13.15pm - St Nick's Church – Blitz Memorial by Tom Murphy
14.00pm - Finish at Liverpool One Retail and Leisure
Transport
This is a walking tour although it can be conducted in a coach and we can arrange transport for you to and from your pick up and drop off points.
What's included?
Half day Tour Guiding
Radio City Tower Tour.
Whats Extra?
You can book a locally sourced Scouse lunch which is a traditional Liverpool dish as an extra at checkout.
Difficulty of this tour? This is a walking tour of around 2km which starts at the highest point of the city and is therefore easy and on even ground. There are several road crossings all of which will be made using a pedestrian crossing. This route has been risked assessed and our guides are fully insured.
We can tailor this and any of our tours to suit the interests of your group. Tours can also be combined to create an exciting and bespoke holiday using a quality hotel in Liverpool City Centre with excursions out to explore a wider part of North West England and North Wales.