Art Deco in Liverpool (Group or Private tour)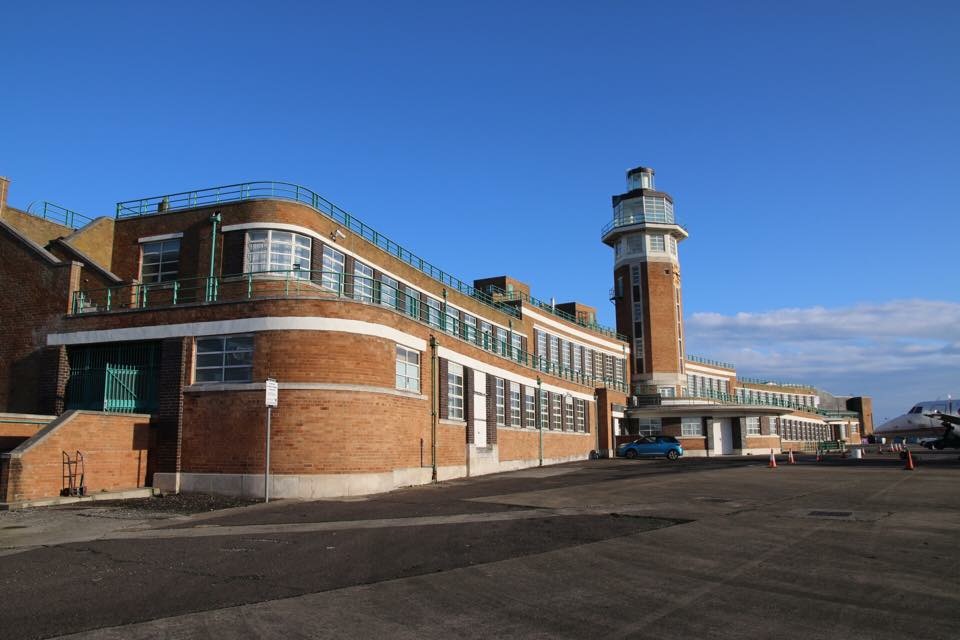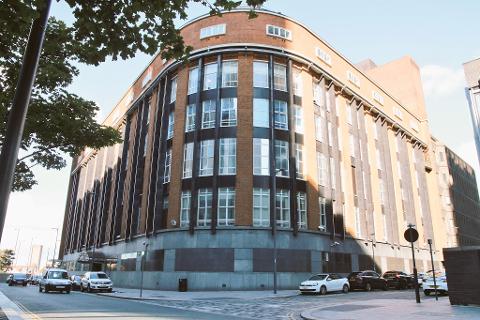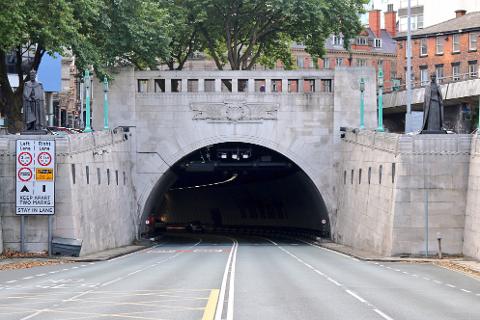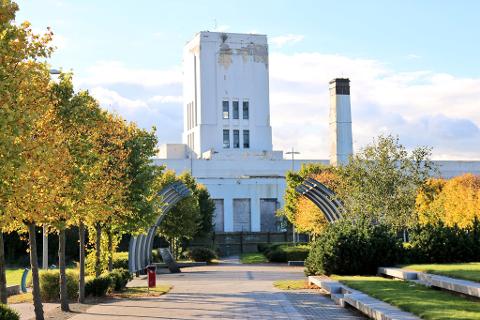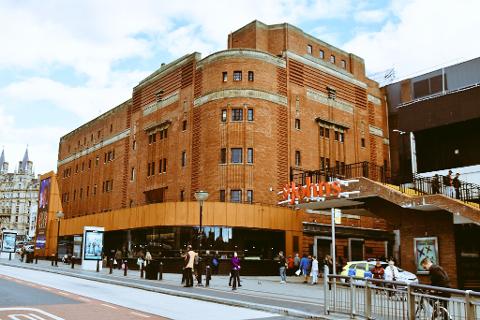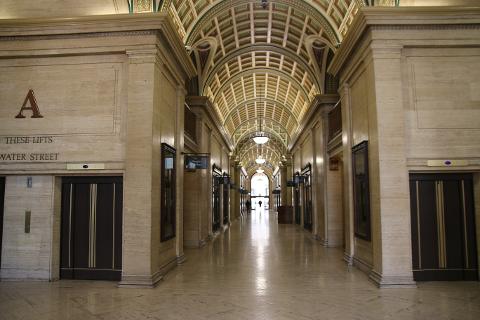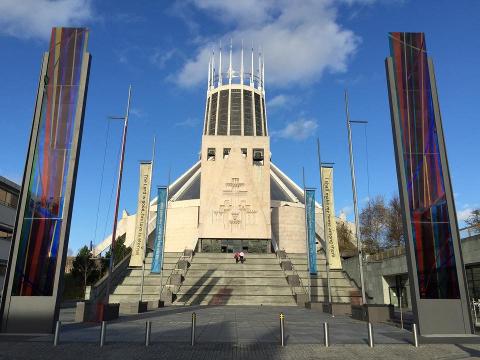 Trvanie: 4 Hodín (cca.)
Poloha: Liverpool, Merseyside
Kód produktu: PYNHUJ
Liverpool Art Deco Walking Tour - Half day tour with an option to use a Motor Coach
A truly magical half day walking or coach tour for a group as we travel back in time & style & use the magnificent Art Deco Buildings of the 1930's to showcase Liverpool.

What is Art Deco?
The Art Deco movement is often wrongly assumed to be be a deliberate style to oppose the earlier Art Nouveau era (c1890 to 1914) when in actual fact it was rather a more stylistic continuation with ideas or "Style Moderne" originating in France. There were lots of influences affecting building design, furniture and glass. Smooth lines and curves representing luxury and glamour and new materials such as chrome or even plastic were used along the more exuberant ebony and ivory.
Art Deco in Liverpool
Liverpool City region contains an eclectic mix of designs from the era especially the 1930's and architects particularly Herbert J Rowse used the post Howard Carter Tutankhamen discovery of 1922 to reflect Egyptology alongside the new motoring and aviation pioneers with representations of Amy Johnson representing the God of Speed on the ventilation shaft for what was then the most modern and the world's longest underwater road tunnel when it opened in 1934.
There are many Art Deco buildings in the City Centre for example the Philharmonic Hall, the Lutyen's Crypt underneath the Catholic Cathedral, India Buildings and the former Martins Bank and we have combined these and others to create a brilliant half day walking tour with our knowledgeable Art Deco Guide.
Why we very nearly had the World's largest cathedral & Edwin Lutyens Crypt
Entrance to the Lutyens Crypt is subject to availability and incurs an entrance fee.You can book this as an extra at checkout.
Beyond Art Deco, regeneration, post war & superb Liverpool Today!
The tour will also show you how Liverpool has changed and you will see lots of regeneration and clever re-use of the former commercial insurance buildings and banks which have been sympathetically transformed into quality hotels and student accommodation whilst retaining all their original exterior character and features. Liverpool is largely considered to be Georgian although there are lots of Victorian Buildings and this tour will enable you to really appreciate the stunning architecture in a city with more listed buildings anywhere in the UK outside of London.

All guests will be given a free map of Liverpool City Centre

Suggested timings
- Half day Day tour (these can be amended to suit your arrival time)
10.30am - Start – The tour starts at Liverpool Lime Street station with a short walk to see St Andrews Gardens. We will then explore the wonderful art deco relief work around the Mersey Tunnel entrance with its stylised period toll booths.
11.30am - There will then be tea, coffee and biscuits at the newly refurbished Royal Court Theatre.
12.00 - Art Deco walk around Liverpool City Centre.
13.30 - Finish - The tour will finish at Herbert J Rowse's ventilation shaft on the waterfront and close the fabulous Albert Docks where there are lots of shops and restaurants for you to buy your own lunch and souvenirs and where you can spend the rest of your day at leisure.
Transport
This is a walking tour but it is also suitable as a tour in your own coach or you can book a suitable vehicle for your group as an extra at checkout.
What's included?
Tourist guide for your walking tour,
Entrances
Tea & biscuits.
Optional Extras which can be booked at checkout. (additional costs apply).
We can arrange this tour as a private shore excursion for a group from a Cruise Ship using a luxury people carrier for a small group or a coach for a larger group. Choose your suitable transport at checkout.
In order to appreciate how this city has changed you can add on a Radio City Tower Tour 138m above the city from which you can see all the Art Deco buildings and how beautifully the new Liverpool One development has rejoined the city after the area was devastated in the Blitz. You can book the Tower Tour as an extra at checkout.
You can also book a group lunch of a locally sourced Liverpool dish called scouse as an extra.
You can extend this tour to two days in Liverpool - This tour would work particularly well with an overnight stop in the Art Deco Crowne Plaza Hotel which is the former Liverpool Airport Terminal in Speke about 4 miles south of the city centre.The overnight tour could include an Art Deco talk and a guided tour of the hotel itself.
We can extend this to a full day tour for a walking group to include lunch at Port Sunlight (which although strictly speaking is not art deco was heavily influenced by William Morris and the Arts & Crafts movement and used many different architects including Professor Charles Riley from the Liverpool School of Applied Arts) followed by a leisurely afternoon exploring the fabulous collection of Art Deco railway stations on the Wirral railway lines.
The tour can be extended to include the Mersey Tunnel tour which takes around 3 hours and has very many steps and goes underground the art deco ventilation shaft which is otherwise known as the Georges Dock Ventilation and Control Tower. This is possibly the most fun and interesting attraction in Liverpool.
The tour can be extended to include a tour of the Edwin Lutyens Crypt at the Metropolitan Cathedral of Christ the King. The Cathedral was designed to be the largest in the World.
For groups arriving by coach there is the option to meet your group at the end of the M62 or M56 motorway and to explore the former Littlewoods buildings and the jewel in the crown the former Liverpool Airport Terminal and the Matchworks.