Liverpool Beatles Walk & Ticket to Ride Tour with new "Double Fantasy" John Lennon & Yoko Ono exhibition.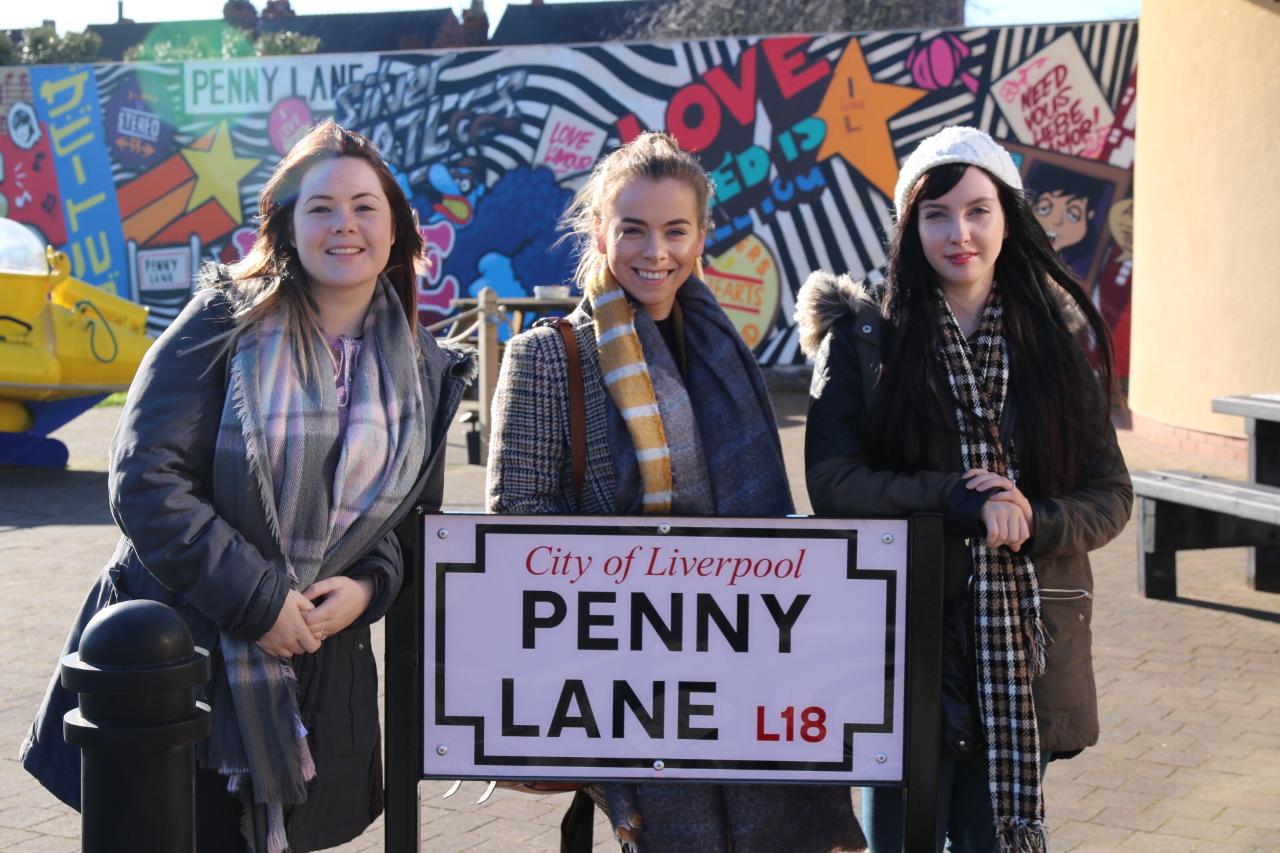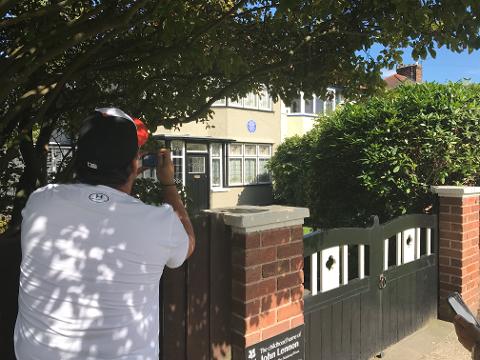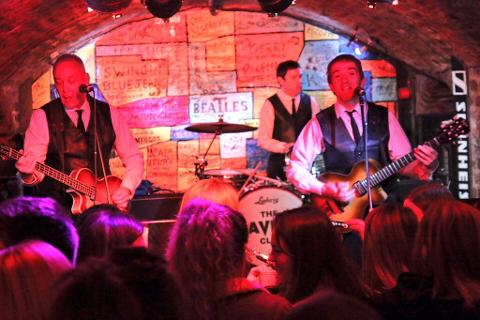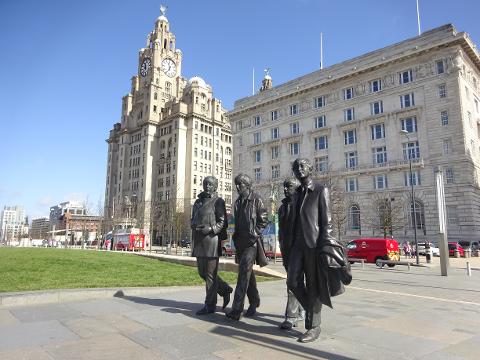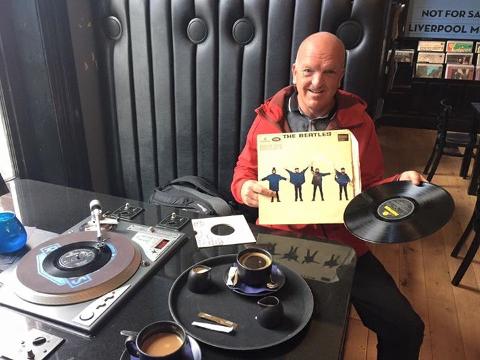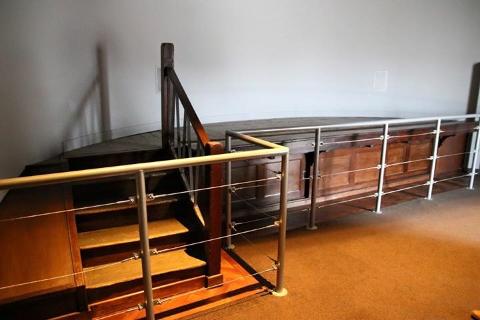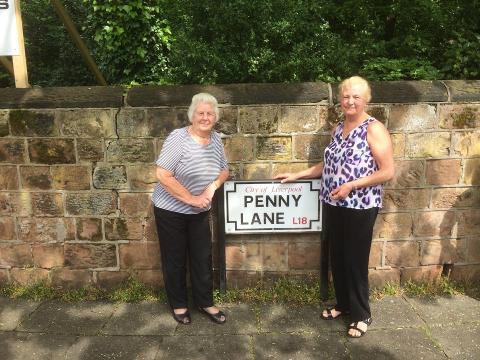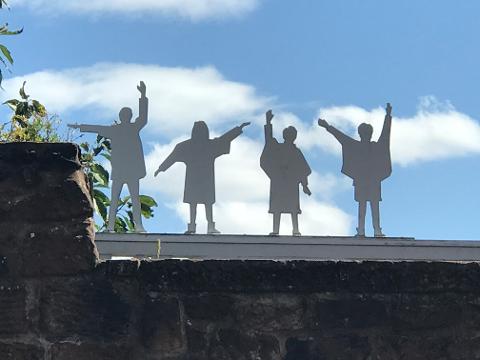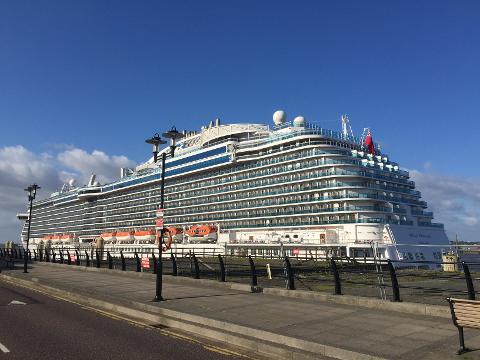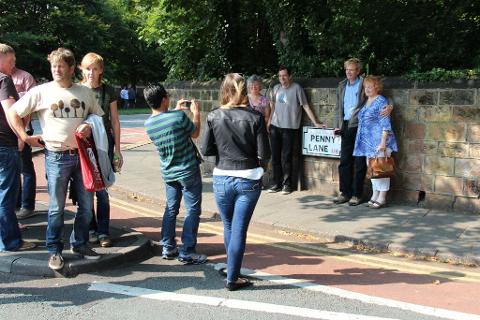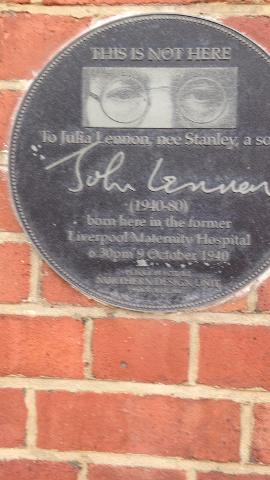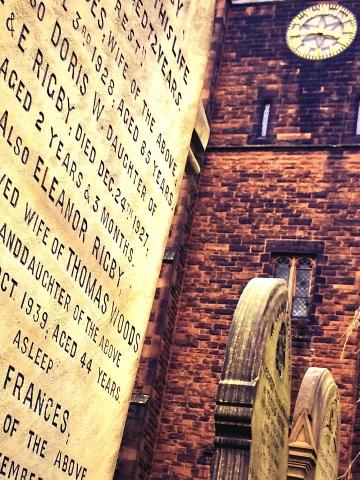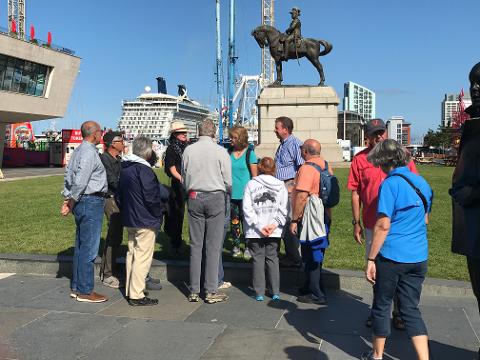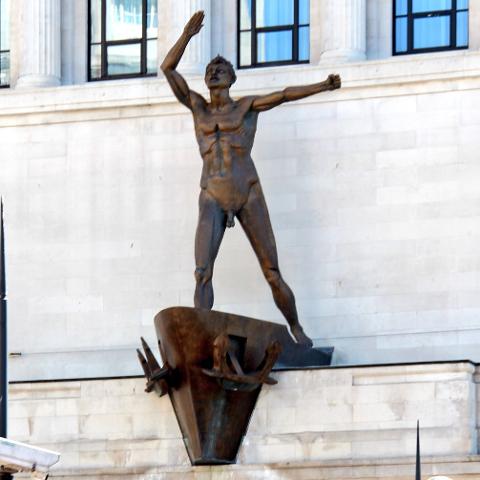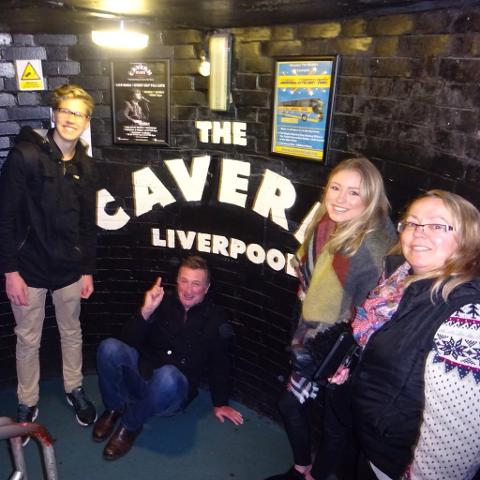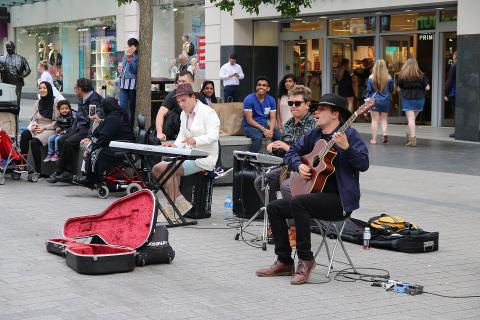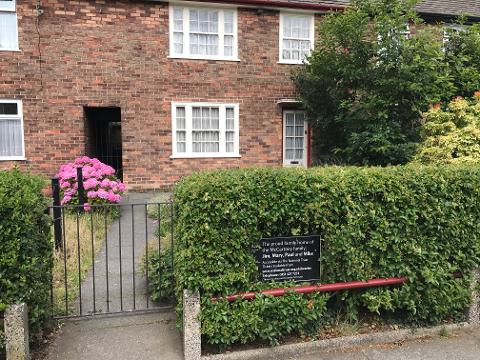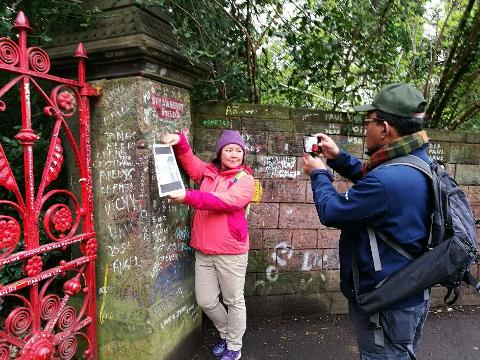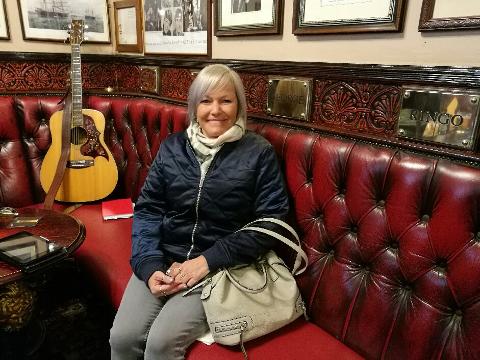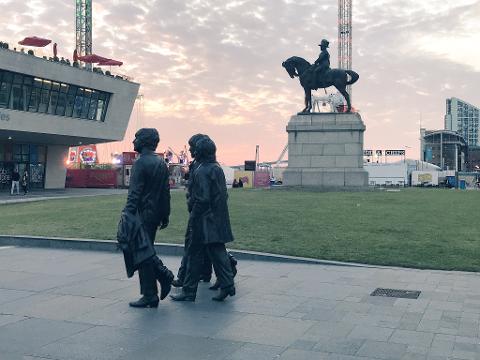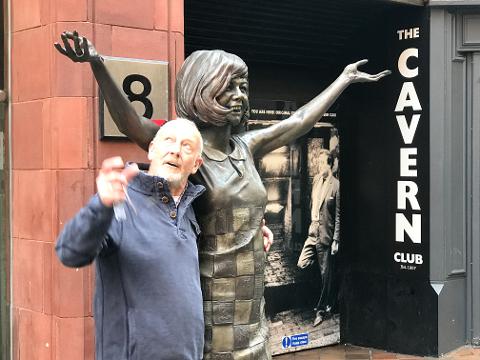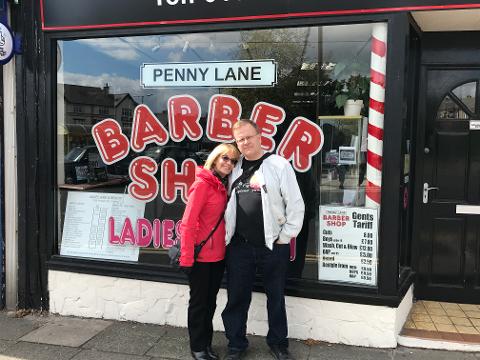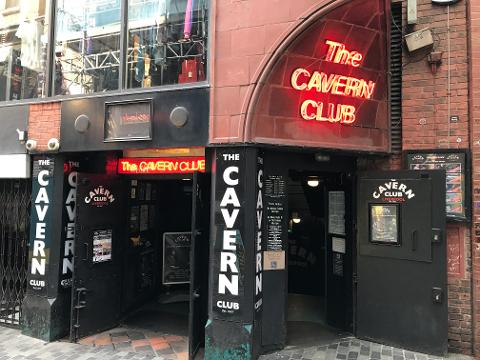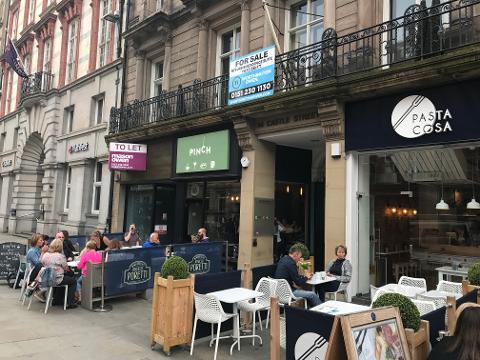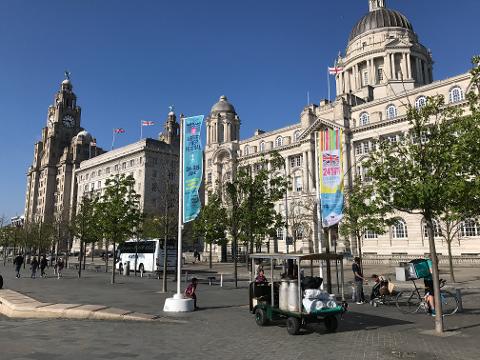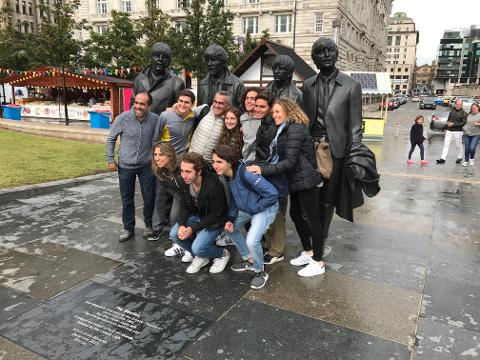 Duration: 5 Hours (approx.)
Location: Liverpool, Merseyside
Product code: P3DZ72
This is a daily tour which starts a 10.30am is a brilliant 5-hour Beatles Walking tour showcasing the city centre in the footsteps of the Fab4. You'll take a public bus ride to the suburbs to see Penny lane, Strawberry Field's & outside the childhood homes of John Lennon. It includes entrance to the John & Yoko exhibition and the Cavern Club.
This tour has something for everyone and is great fun and a perfect shore excursion from one of the many Cruise Ship calls to Liverpool. This tour does not run with large groups and if necessary we always bring in additional fun guides and all of these tours have 5 star reviews on Trip Advisor and are extremely popular.
The guided tour starts by meeting your fun tour guide on Liverpool Waterfront perfect for visitors and also close to the Cruise Terminal with a selfie opportunity of the brand new larger than life statues of the Beatles in front of the iconic "Liver" Buildings.
With such an important maritime history it is hard to find anywhere else in the world where you can take such photos in front of the Cunard and Port of Liverpool Buildings and learn how they have recently been used for Hollywood films including Fantastic Beasts, Florence Foster Jenkins and your guide will explain the future development plans for Liverpool Waterfront in order to retain our World Heritage Site status.
Next is a visit to the Museum of Liverpool and new "Double Fantasy" John Lennon & Yoko Ono exhibition.
The tour continues in the Royal Albert Dock, through the World Heritage Site passing the Town Hall Balcony where the Beatles made their appearance on their return to Liverpool after the Edd Sullivan show and with the emergence of Beatlemania.
You'll see the new £1billiion leisure and shopping area "Liverpool One" which was rebuilt on the devastated bombed out area of the city from the Blitz in the 1940's and this was only possible as Liverpool won the bid to host the European Capital of Culture year in 2008 which kickstarted the regeneration and resulted in such a vibrant city.
You'll visit pubs and clubs including the Jacaranda where you can play Beatles records and you will see the Schools & Colleges John, Paul & George went to & see outside the World's fifth largest Cathedral where Paul McCartney unsuccessfully auditioned for their choir in 1953!
After a short break to buy refreshments you will take the same public double decker bus route that George Harrison's father who was a bus driver took the boys to Penny Lane & John's first house until he was 5 years old, 9 Newcastle Road all with "Blue Suburban Skies!". and then you will take the bus route that John Lennon took to see Strawberry Field Gates and see outside John Lennon's second home called Mendips where he lived with his Aunt Mimi for 18 years until 1963.
The tour finishes around 4pm at the Liverpool One with shops & restaurants for you to buy souvenirs and where you can spend the rest of your day at leisure. For cruise passengers this is a very short walk back to the Cruise Terminal and you will be back at your ship at least 60 minutes before "All aboard"-
* Please note that on Busy Cruise Ship days we often use a private coach and in which case you will be dropped back at the cruise terminal at the end of your tour
Transport - This is a public walking tour which also uses a public double decker bus which costs around £5.00 which is great fun. There is a slight incline up to the schools and the cathedral and for those wishing to visit the Cavern Club there are around 30 steps to the underground venue.
General information
Please bring around £20 cash to buy a coffee and a snack at the Jacaranda club or another cafe and to pay the driver if we use the public bus for the extended part of your tour - Please note that on busy Cruise Ship days we split groups in to manageable numbers and we sometimes provide a coach for the extended part of the tour if we use a coach we will collect the £5 per person as you board.

Please wear appropriate clothing and shoes as some of this tour involves walking.

Timings
10.30am - Start – New Beatles Statues, Canada Boulevard, Liverpool Waterfront, L3 1DP
10.45am – "Double Fantasy" John Lennon & Yoko Ono exhibition. Museum of Liverpool & Albert Docks.
11.15am – Liverpool World Heritage Site & Town Hall.
11.30am - Walk through Liverpool One, Eleanor Rigby statue & White Star Pub.
12:00noon – Mathew Street, Eric's, new Cilla Black Statue & visit the Cavern Club.
12.30pm - Chance to buy refreshments in Jacaranda (Allan Williams the Beatles first Manager's club).
13.15pm - Beatles Schools & Colleges, outside the cathedral & Brian Epstein's apartment.
14.00pm - Penny Lane _ (using same public bus route that the Beatles took)
14.45 - Strawberry Field & outside John Lennon's house
16.00 - Arrive back in Liverpool City Centre at Liverpool One Bus Station
Starting Time & Location
10:30am
Beatles Statues, Canada Boulevard, in front of Mersey Ferry Terminal Liverpool Pier Head, L3 1DP